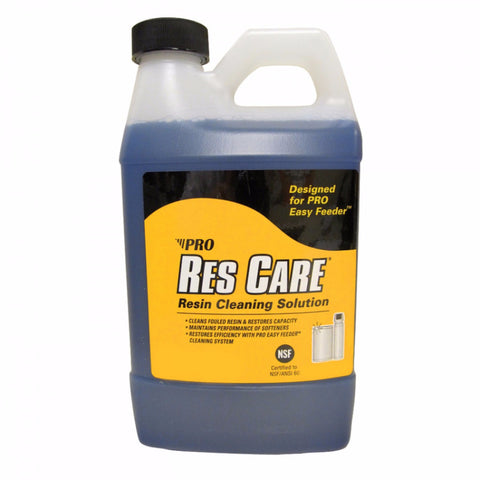 RK64N 4 Pack of 64 oz Res Care Resin Cleaner

Pro Res Care is a specially formulated liquid resin cleaner designed to rid the softener of contaminants that salt alone cannot remove. Regular use of Res Care resin cleaner will restore the softener beads and control valve parts back to peak efficiency and maintain the life of the unit. For best results, use with Easy Feeder for continued defense of contaminant build-up.
Includes four 64 oz bottles of Res-Care.

*NSF Certified to meet NSF/ANSI Standard 60 for drinking water additives.