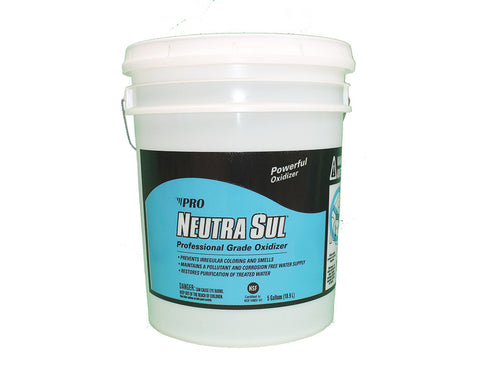 HP-5 Neutra Sul Hydrogen Peroxide 5 gallon
Neutra Sul is a professional grade, stabilized 7% Hydrogen Peroxide, specifically manufactured for water treatment purposes and certified to NSF/ANSI 60 for drinking water additives.
Recommended for use with CSI Hydroxr systems. Can also be used with Nitro, Sidekick, or Reactr OxyClean systems.
5 gallon bucket